Federal Income Benefits & Direct Express: How It Works, How Things Can Go Wrong, and What to Do About It (Virtual Event)
2:00 PM - 3:00 PM
Eastern Time (US & Canada)
By: National Center on Law & Elder Rights
Topics:
Veterans/Military
Supplemental Security Income (SSI)
Pro Bono
Social Security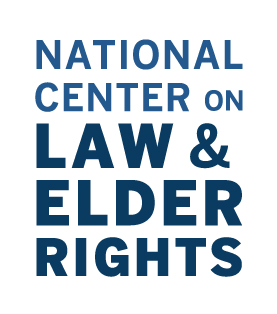 The National Center on Law & Elder Rights is hosting a free webinar entitled Federal Income Benefits & Direct Express: How It Works, How Things Can Go Wrong, and What to Do About It on December 5, 2023 from 2:00 PM-3:00 PM Eastern.
Direct Express is a pre-paid debit card for federal benefit recipients to receive their benefits electronically. The Treasury Department sends the payment to the Direct Express card each month automatically for benefits from various federal agencies, including the Social Security Administration and Veterans Affairs.
Direct Express provides the advantages of direct deposit for those without a bank account. However, sometimes those using Direct Express have problems with their accounts. We will review some of the common problems with Direct Express accounts, and what steps advocates can take to help resolve those problems.
This training will cover:
How Direct Express card accounts work;
Some common problems for those using Direct Express accounts; and
Various remedies for resolving those problems.
Presenters:
Kate Lang, Director of Federal Income Security, Justice in Aging
Carla Sanchez-Adams, Senior Attorney, National Consumer Law Center
Capacity for this session is limited to 3,000 participants, and all participants will have the option of accessing audio through the computer or by phone. Closed captioning will be available. Please be sure to log onto the webinar a few minutes early in order to secure your place for the live presentation on Zoom. If you would like to request ASL interpretation or have other accessibility related questions, please email ncler@acl.hhs.gov at least one week in advance.
Contact:

National Center on Law & Elder Rights