Welcome to PAProbono.net
This site contains resources for probono and legal aid advocates, law professionals, and law students to assist in your representation of low income or disadvantaged clients. Please join our community.
PAProbono.net is an online legal community that provides information and resources for pro bono attorneys, legal aid attorneys, public defenders, and other legal advocates interested in increasing access to justice.
The Pennsylvania Civil Law Practice Area contains information and resources relating to the non-criminal practice of law in Pennsylvania, including family law.
To access or contribute resources, you must be an approved member of the practice area. You can Join the Pennsylvania Civil Law Practice Area by clicking here.
The National Practice Areas listed to the left are practice areas moderated by national experts in those areas. To join a National Practice Area, select the one you are interested in from the list to visit to that area's homepage. On the selected National Practice Area's homepage select "Join this Area" to apply for membership to the practice area.
PAProbono.net is powered by Pro Bono Net.
Click here to view a video about The Power of Pro Bono Net.
___________________
View Pennsylvania Events for October 2017
Over the past nine years the ABA's Standing Committee on Pro Bono and Public Service has succeeded in creating an annual national spotlight on pro bono with its National Celebration of Pro Bono.

The annual Celebration is a coordinated national effort to meet the ever-growing needs of this country's most vulnerable citizens by encouraging and supporting local efforts to expand the delivery of pro bono legal services, and by showcasing the great difference that pro bono lawyers make to the nation, its system of justice, its communities and, most of all, to the clients they serve.

Although national in breadth, the Celebration provides an opportunity for local legal associations across the country to take the next step in their efforts to provide high quality legal services to those living on the social margins.

This year's Celebration is officially scheduled for October 22-28, 2017, although Celebration activities extend throughout the month of October. Click the image above to hear American Bar Association President Hilarie Bass deliver a welcome message to the 2017 Celebration that discusses the significance of the National Celebration of Pro Bono and this year's special focus on homeless youth and the new ABA Homeless Youth Initiative.
The 2017 Celebration will mark the launch of the ABA's Homeless Youth Legal Network. National estimates have found that 1.3 to 1.7 million youth experience homelessness every year. Homeless youth have a variety of legal needs, such as access to ID, family law, juvenile or criminal justice involvement, trafficking, immigration, education, benefits, and a variety of other civil legal matters. This initiative hopes to remove legal barriers in an effort to improve outcomes for this highly vulnerable population. Organizations hosting events serving homeless youth will receive recognition from ABA President Hilarie Bass following the 2017 Celebration.
Please visit the Resources section of the National Celebration of Pro Bono website for great organizing ideas and tools. Free consultation services are also available to facilitate your planning. Contact the ABA's Center for Pro Bono staff: celebrateprobono@americanbar.org.

The National Celebration website also features JUST Stories, a video quilt of stories that significantly impacted the lives of public interest and pro bono advocates and their clients. Your own advocacy story has the potential to inspire and connect others to the essential work of providing legal assistance to those living on the social margins. Contribute your experience and tell how you changed your client's story, and made it a JUST story.

One story was offered by former Chief Justice Ronald D. Castille of the Pennsylvania Supreme Court. CLICK HERE to view this story and more JUST Stories from Pennsylvania.

For more information on the celebration, visit www.CelebrateProBono.org.
___________________
Pennsylvania Legal Aid Network Recognizes Work in Support of Pro Bono with 2017 Excellence Awards
The Pennsylvania Legal Aid Network (PLAN) honored the recipients of the 2017 Pennsylvania Legal Aid Network Excellence Awards on March 28, 2017 at the annual awards dinner held at the Hilton Harrisburg.The Keynote Speaker at the event was The Honorable Josh Shapiro, Attorney General of Pennsylvania.

Fulton Financial Corporation was presented with the Outstanding Leadership in Support of Legal Services Award in recognition of the bank's long-standing support and investment in Pennsylvania IOLTA and civil legal aid as an IOLTA Platinum Leader Bank. Platinum Leader Banks exceed the PA IOLTA program requirements by paying a 1%, premium yield, on IOLTA accounts. Since 2009, Fulton Financial Corporation has contributed more than $2.4 million to the IOLTA program.
Recipients recognized for outstanding pro bono service included Barbara Griffin of Pittsburgh, Michael D. LiPuma of Philadelphia, Jill Kelly McComsey of Bethlehem and Thomas B. Schmidt III of Harrisburg.
Barbara Griffin, Esq. is the Director of the Allegheny County Bar Foundation Pro Bono Center where she creates, manages, and supports programs that provide legal services to low-income persons facing critical legal issues. Ms. Griffin supports 36 Pro Bono Center programs and member organizations in various pro bono initiatives that tackle inequality and poverty. She works closely with Neighborhood Legal Services Association and the Pittsburgh Pro Bono Partnership to expand access to legal services which benefitted over 6,600 people last year. In addition to the amazing and tireless support she offers to the community and the legal profession, Ms. Griffin will not turn away a compelling case, often representing the client herself, when she sees an unrepresented person who has nowhere else to turn.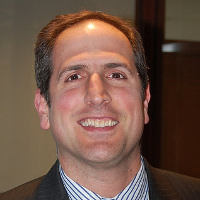 Michael D. LiPuma, Esq.served as the chair of the Boards of Community Legal Services (CLS) and Philadelphia Legal Assistance (PLA) from 2013 until February 2017 when his terms as Board Chair ended. He had served on CLS' Board since 2008 and PLA's Board since 2004. In addition to chairing both Boards and Executive Committees, Mr. LiPuma pioneered and chaired the Boards' Overlapping Board Committee, an innovation which ensures that CLS and PLA are working collaboratively together to benefit clients. Throughout his board service, Mr. LiPuma has been a visionary and tireless champion of equal justice by working to improve access to legal services and ensuring a well-coordinated service delivery system to meet the legal needs of Philadelphia's client community.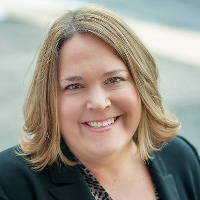 Jill Kelly McComsey, Esq. is an associate attorney at Seidel Cohen Hof & Reid, LLC in Bethlehem, PA. She is a very active volunteer fundraiser for North Penn Legal Services, where she created the Raise a Glass to Justice fundraising event in 2012 and it has become an annual event. Since its inception it has generated, as a result of Ms. McComsey's direct involvement, over $56,000 for North Penn Legal Services. As a result of Ms. McComsey's efforts, NPLS is able to leverage event proceeds with an annual bar donation from Northampton County Bar Association to fund a full time attorney position. Ms. McComsey is very active in the Northampton County Bar Association, the Bar Association of Lehigh County and is an alumna of the Pennsylvania Bar Association's Bar Leadership Institute.
Thomas B. Schmidt III, Esq. is is currently of counsel with Pepper Hamilton LLP and the attorney-in-charge of the firm's Harrisburg office. He is a pro bono attorney extraordinaire, always answering the call to assist Pennsylvania Legal Aid Network programs when the need for expert legal representation arises. On several occasions he has served as counsel for PLAN programs providing excellent representation, and has consulted with both Friends of Farmworkers and the Community Justice Project lawyers on proposed litigation, as well as having advised PLAN. Inc. on legal and ethical questions.

Early in his career, Mr. Schmidt was the attorney representing several organizations advocating on behalf of farmworker rights and was key to the passage of the Pennsylvania Seasonal Farmworker Act in 1978. Even earlier, he played an active role in the civil rights movement activities in Selma, Alabama. Mr. Schmidt continues to maintain a substantial pro bono practice. In addition to his volunteerism with PLAN programs, he continues to serve as Pepper Hamilton's coordinating attorney on ACLU cases.
Others receiving Excellence Awards included legal aid staff members Pamela Lynn Dalton-Arlotti, Esq. of Neighborhood Legal Services Association; the Legal Aid of Southeastern PA Centralized Telephone Hotline Staff; Linda D. Renick of North Penn Legal Services; Patricia Shilling of MidPenn Legal Services; and Judith E. Wilson, Esq. of Northwestern Legal Services.
Video tributes were shown highlighting the accomplishments of each of the 2016 recipients of the award at the award dinner. Those video tributes and more information on the Award Winners is available on Pennsylvania Legal Aid Network, Inc. website.
___________________

Participating Organizations:
Pennsylvania Legal Aid Network
Pennsylvania Bar Association
Legal Services to the Public Committee of the Pennsylvania Bar Association
Pro Bono Center of the Allegheny County Bar Foundation
Philadelphia VIP Pro Bono Legal Services
Philadelphia Bar Association
Dauphin County Bar Association Pro Bono Program
Erie County Bar Association Legal Aid Volunteer Attorneys (LAVA) Program
Lackawanna Pro Bono, Inc. (Video Profile)
Pennsylvania IOLTA Board

Chief Justice Saylor Thanks Bar for Support of Legal Aid and Encourages Additional Commitment Through Pro Bono
Chief Justice of Pennsylvania Thomas G. Saylor has directed a letter to all members of the bar of the Supreme Court of Pennsylvania thanking them for their financial support of legal aid and joined with Pennsylvania Bar Association President Sara Austin in requesting that attorneys consider making an additional personal commitment through the provision of pro bono representation of the poor and through financial support of Pennsylvania's legal aid programs.
The Chief Justice cited Rule of Professional Conduct 6.1, which calls for lawyers to "render public interest legal service." stating that it is the voluntary efforts of attorneys that most greatly impact those in need.
The letter outlines that "[t]he Pennsylvania Supreme Court is dedicated to ensuring that the civil legal needs of those who cannot afford the services of a lawyer are met," citing the Court's support of civil legal aid in a variety of ways, from securing funding for a loan forgiveness program for legal services practitioners to honoring the work of pro bono volunteers.
Chief Justice Saylor stated that "[w]e can take pride in what we have done, but must realize there is more to do," and encouraged the bar to see the many pro bono opportunities that exist by visting PALawHelp.org and by registering at PAProbono.net.
The letter concluded by quoting the words of former U.S. Supreme Court Justice Sandra Day O'Conner regarding an attorney's responsibility to perform community service:
"Certainly, life as a lawyer is a bit more complex today than it was a century ago. The ever-increasing pressures of the legal marketplace, the need to bill hours, to market to clients, and to attend to the bottom line, have made fulfilling the responsibilities of community service quite difficult. But public service marks the difference between a business and a profession. While a business can afford to focus solely on profits, a profession cannot. It must devote itself first to the community it is responsible to serve. I can imagine no greater duty than fulfilling this obligation. And I can imagine no greater pleasure." - Justice Sandra Day O'Connor, speech at the University of Oregon (1999)
---
Looking for someplace to volunteer?
Seach for the right organization in the
News Updates from PAProbono.net
Pennsylvania Legal Aid Network News
No items to display.