Welcome to PAProbono.net
This site contains resources for probono and legal aid advocates, law professionals, and law students to assist in your representation of low income or disadvantaged clients. Please join our community.
PAProbono.net is an online legal community that provides information and resources for pro bono attorneys, legal aid attorneys, public defenders, and other legal advocates interested in increasing access to justice.
The Pennsylvania Civil Law Practice Area contains information and resources relating to the non-criminal practice of law in Pennsylvania, including family law.
To access or contribute resources, you must be an approved member of the practice area. You can Join the Pennsylvania Civil Law Practice Area by clicking here.
The National Practice Areas listed to the left are practice areas moderated by national experts in those areas. To join a National Practice Area, select the one you are interested in from the list to visit to that area's homepage. On the selected National Practice Area's homepage select "Join this Area" to apply for membership to the practice area.
PAProbono.net is powered by Pro Bono Net.
Click here to view a video about The Power of Pro Bono Net.
___________________
Celebrate Pro Bono Events in Pennsylvania

Over the past eight years the ABA's Standing Committee on Pro Bono and Public Service has succeeded in creating an annual national spotlight on pro bono with its National Celebration of Pro Bono.

The annual Celebration is a coordinated national effort to meet the ever-growing needs of this country's most vulnerable citizens by encouraging and supporting local efforts to expand the delivery of pro bono legal services, and by showcasing the great difference that pro bono lawyers make to the nation, its system of justice, its communities and, most of all, to the clients they serve.

Although national in breadth, the Celebration provides an opportunity for local legal associations across the country to take the next step in their efforts to provide high quality legal services to those living on the social margins.

The 2016 National Celebration of Pro Bono will take place on October 23-29, 2016. Click the image above to hear American Bar Association President Linda Klein welcome you to the 2016 celebration and discusses the significance of the National Celebration of Pro Bono.

This year, the Celebration of Pro Bono will especially focus on service to our nation's veterans, and celebration activities will extend to include Veteran's Day, with additional volunteer activity also being planned for around Memorial Day 2017. The ABA will be making special efforts to recognize the valuable pro bono contributions of lawyers serving veterans across the country through a little friendly competition and a social media blitz using the hashtag #ABAServingVeterans.
Please visit the Resources section of the National Celebration of Pro Bono website for great organizing ideas and tools. Free consultation services are also available to facilitate your planning. Contact the ABA's Center for Pro Bono staff: celebrateprobono@americanbar.org.

The National Celebration website also features JUST Stories, a video quilt of stories that significantly impacted the lives of public interest and pro bono advocates and their clients. Your own advocacy story has the potential to inspire and connect others to the essential work of providing legal assistance to those living on the social margins. Contribute your experience and tell how you changed your client's story, and made it a JUST story.

One story was offered by former Chief Justice Ronald D. Castille of the Pennsylvania Supreme Court. CLICK HERE to view this story and more JUST Stories from Pennsylvania.

For more information on the celebration, visit www.CelebrateProBono.org.
___________________
FedEx Ground Legal, Matthew D. Lee and Jeffrey A. Mills Honored by Pennsylvania Legal Aid Network for Work in Support of Pro Bono

The Pennsylvania Legal Aid Network (PLAN) honored the recipients of the 2016 PLAN Excellence Awards at its annual awards banquet on Tuesday evening, March 15, 2016 at the Hilton Harrisburg. Recipients recognized for outstanding pro bono service included FedEx Ground Legal, Matthew D. Lee of Philadelphia and Jeffrey A. Mills of Lancaster. The Hardwood Estates Project Team, a group of individuals and organizations, including several public interest and pro bono attorneys, who came together to fight injustice and save a mobile home community were also honored for their efforts.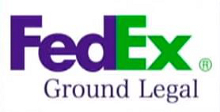 FedEx Ground Corporate Legal Department has created a robust pro bono culture that has benefited countless of low-income residents and victims of domestic violence in the Pittsburgh area since its inception. FedEx Ground is a member of the Pittsburgh Pro Bono Partnership and today operates six active pro bono projects engaging the FedEx Ground legal team and support staff from the company's Risk Management and the Protection and Preventative Services Groups. Projects include a Protection Form Abuse project; Wills project; Guardian ad Litem project; Education Law Clinic; and Veterans Legal Aid project.
Matthew D. Lee, Esq., a Partner at Blank Rome LLP and is very active in pro bono matters. He is the inaugural recipient of Blank Rome's Edwin P. Rome Pro Bono Achievement Award for his commitment to pro bono service and devotion to the pursuit of equal justice for all. He has also served as a core member of a team of Blank Rome attorneys involved in a death penalty case, which resulted in a vacated death sentence and a new trial for his client.

Attorney Lee has provided dedicated leadership and an unwavering commitment to pro bono legal work through his involvement with Philadelphia VIP, the hub of pro bono legal services in Philadelphia, serving VIP as a volunteer attorney and trusted leader. Since 2001, Mr. Lee has taken numerous case referrals, primarily representing clients facing civil forfeiture of their homes and he has encouraged his fellow attorneys to volunteer with VIP by engaging a colleague to co-counsel with him on every case as way of supporting new volunteers. He has served VIP in many leadership roles on its Board of Directors, serving as Secretary, Vice President and President.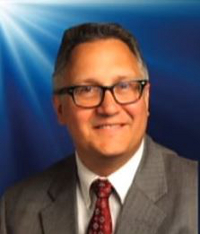 Jeffrey A. Mills, Esq., is a partner at Nikolaus & Hohenadel, LLP in Lancaster where he chairs the Litigation Department. He has a long history of supporting legal aid in Lancaster County through accepting volunteer cases and in a variety of other ways.

Attorney Mills is active in the Lancaster Bar Association and the Lancaster Bar Association Foundation, and in 2014, as Chair of the Lancaster Bar Association Foundation, he led the foundation's successful Safe at Home Campaign to raise $225,000 for multi-year funding to retain a Family Law Attorney in MidPenn Legal Services Lancaster office. He assembled a highly motivated team of volunteers and led them through the solicitation process, providing inspiration and guidance to the campaign committee. His efforts, and those of the Safe at Home Campaign Committee, support orderly resolution of serious custody disputes for low-income families and showcase that Lancaster County lawyers care about poor families.
The Hardwood Estates Project Team of dedicated residents, lawyers, community leaders and organizations worked together in an unprecedented fashion to save Hardwood Estates, a 91 lot mobile home park in Conneaut Lake, PA. Members of the team included Wendy Carter, Director of Housing Administration for PathStone Corporation in Harrisburg; Nancy Close and Mel Reinhart the President and Vice President of Hardwood Estates Resident Association (HERA) in Conneaut Lake, PA; Robert Damewood, Esq., a Staff Attorney with Regional Housing Legal Services; Carla Falkenstein, Director of West Region of the Pennsylvania Housing Finance Agency; Kenneth Joseph, Esq., Of Counsel in the Real Estate Practice Group of Pepper Hamilton LLP; the PA Department of Environmental Protection Safe Drinking Water Program; Charles G. Scalise, President and CEO of Housing and Neighborhood Development Services (HANDS) of Erie; and Wesley S. Speary, Esq., formerly an intern at Regional Housing Legal Services.
The following law firms were also honored with an Excellence Award in Cy Pres Advocacy for facilitating the transfer of approximately $5 million in residual class action funds to the PA IOLTA Board and Community Legal Services to expand access to justice:
Barrack, Rodos & Bacine - Mark R. Rosen, Esq., Partner, Philadelphia PA
Donovan Axler, LLC - Michael D. Donovan, Esq., Founding Member, Philadelphia, PA
Feldman, Shepherd, Wohlgelernter, Tanner, Weinstock, Dodig, LLP - Alan M. Feldman, Esq., Managing Partner & Co-Founder, Philadelphia, PA
Francis & Mailman, PC - James A. Francis, Esq., Founder, Berwyn, PA
Kessler, Topaz, Meltzer & Check, LLP - Lee D. Rudy, Esq., Partner, Radnor, PA
Wohl & Fruchter, LLP - Ethan D. Wohl, Esq., Partner, New York, NY
Others receiving Excellence Awards included legal aid staff members, Joseph R. DeCristopher, Esq. of North Penn Legal Service; William E. Gibbons, Esq. of Community Legal Services of Philadelphia; Mark A Krochka, Esq. of Neighborhood Legal Services Association; and Public Policy Advocate Rochelle L. Jackson from Just Harvest in Pittsburgh.
Video tributes were shown highlighting the accomplishments of each of the 2016 recipients of the award at the award dinner. Those video tributes and more information on the Award Winners is available on Pennsylvania Legal Aid Network, inc. website.

___________________

Participating Organizations:
Pennsylvania Legal Aid Network
Pennsylvania Bar Association
Legal Services to the Public Committee of the Pennsylvania Bar Association
Pro Bono Center of the Allegheny County Bar Foundation
Philadelphia VIP Pro Bono Legal Services
Philadelphia Bar Association
Dauphin County Bar Association Pro Bono Program
Erie County Bar Association Legal Aid Volunteer Attorneys (LAVA) Program
Lackawanna Pro Bono, Inc. (Video Profile)
Pennsylvania IOLTA Board

Chief Justice Saylor Thanks Bar for Support of Legal Aid and Encourages Additional Commitment Through Pro Bono
Chief Justice of Pennsylvania Thomas G. Saylor has directed a letter to all members of the bar of the Supreme Court of Pennsylvania thanking them for their financial support of legal aid and joined with Pennsylvania Bar Association President Sara Austin in requesting that attorneys consider making an additional personal commitment through the provision of pro bono representation of the poor and through financial support of Pennsylvania's legal aid programs.
The Chief Justice cited Rule of Professional Conduct 6.1, which calls for lawyers to "render public interest legal service." stating that it is the voluntary efforts of attorneys that most greatly impact those in need.
The letter outlines that "[t]he Pennsylvania Supreme Court is dedicated to ensuring that the civil legal needs of those who cannot afford the services of a lawyer are met," citing the Court's support of civil legal aid in a variety of ways, from securing funding for a loan forgiveness program for legal services practitioners to honoring the work of pro bono volunteers.
Chief Justice Saylor stated that "[w]e can take pride in what we have done, but must realize there is more to do," and encouraged the bar to see the many pro bono opportunities that exist by visting PALawHelp.org and by registering at PAProbono.net.
The letter concluded by quoting the words of former U.S. Supreme Court Justice Sandra Day O'Conner regarding an attorney's responsibility to perform community service:
"Certainly, life as a lawyer is a bit more complex today than it was a century ago. The ever-increasing pressures of the legal marketplace, the need to bill hours, to market to clients, and to attend to the bottom line, have made fulfilling the responsibilities of community service quite difficult. But public service marks the difference between a business and a profession. While a business can afford to focus solely on profits, a profession cannot. It must devote itself first to the community it is responsible to serve. I can imagine no greater duty than fulfilling this obligation. And I can imagine no greater pleasure." - Justice Sandra Day O'Connor, speech at the University of Oregon (1999)
---
Looking for someplace to volunteer?
Seach for the right organization in the
News Updates from PAProbono.net