Advance Planning Basics: An Overview for Advocates (Webinar)
2:00 PM - 3:15 PM
Eastern Time (US & Canada)
By: National Center for Law & Elder Rights
Topics:
Powers of attorney/advance directives/living wills
Wills / Estates
Senior Citizens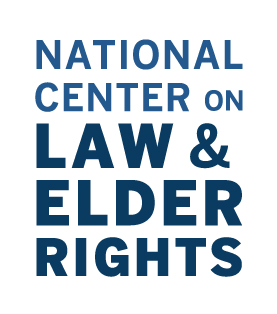 The National Center for Law & Elder Rights is hosting a free webinar entitled Advance Planning Basics: An Overview for Advocates on March 22, 2023 at 2:00 PM Eastern.
Older adults may wish to plan ahead for decision-making if an accident or illness leaves them in need of support or assistance in making health care decisions or managing personal affairs. A lack of effective advanced plans may also result in avoidable guardianship filings.
Legal assistance, elder rights, and aging services advocates can help older adults understand the various types of advance planning tools and how best to choose trusted supporters. Careful selection of supporters increases the likelihood that the values and wishes of the person will guide the choices being made.
This session will:
Provide advocates with an overview of common advance planning tools, including powers of attorney, health care proxies, and supported decision-making agreements;
Explore tools for describing personal goals, values and wishes to create guidance for decision support;
Share strategies to help older adults select and empower trusted supporters for health care, personal, and financial matters; and
Discuss how to share advance care plans when the documents are completed.
Presenter:
• David Godfrey, JD, Director, ABA Commission on Law and Aging
Closed captioning will be available on this webinar.
Contact:

National Center for Law & Elder Rights