2019 Young Lawyers Division Ping Pong Fundraiser at SPIN (Philadelphia)
6:00 PM - 9:00 PM
Eastern Time (US & Canada)
By: Young Lawyers Division of the Philadelphia Bar Association

SPIN Philadelphia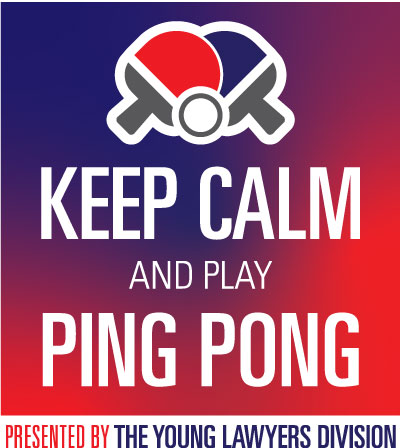 The Young Lawyers Division (YLD) of the Philadelphia Bar Association is hosting a ping pong fundraiser on September 10. 2019 from 6:00 PM-9:00 PM to benefit the Philadelphia Bar Foundation.
The event will take place at SPIN Philadelphia, 211 South 15th Street, Philadelphia PA 19102.
Dust off your paddles for this new SPIN on a classic event.
Grants made by the Bar Foundation in 2019 will be partially funded by money raised at this event. These grants are one of the few sources of unrestricted operating funds for nearly 40 Philadelphia civil legal aid nonprofits.
Contact:

Philadelphia Bar Foundation