Chief Justice Debra Todd Expresses Support for Legal Aid and Pro Bono in Letter to Pennsylvania Attorneys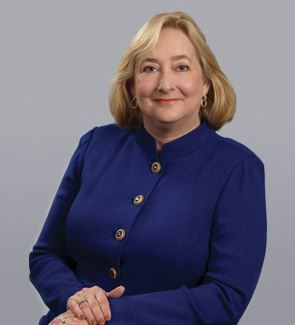 Pennsylvania Chief Justice Debra Todd has directed a letter to all Pennsylvania attorneys urging them to support legal aid and to participate in pro bono volunteer work on behalf of individuals who have critical needs but cannot afford to retain private counsel.
The Chief Justice noted the contribution all atttorneys make toward civil legal aid programs through their annual registration fees, as the Supreme Court directs a portion of those fees, along with class action residual funds, to legal services organizations through the PA IOLTA Board. Also noted was the Loan Repayment Assistance Program, funded under an IOLTA grant, which provides student loan forgiveness to attorneys working for legal service agencies.
However, Chief Justice Todd stated that it is lawyers who volunteer who have the most direct impact on those in need and recognized the Pennsylvania Legal Aid Network, in partnership with legal aid providers and programs, provides a framework for legal assistance.
Also noted in support of volunteer service, any lawyer may now receive CLE credits for pro bono work performed through an accredited Pro Bono CLE Provider. In addition, the Supreme Court created an "Emeritus" status which allows retired attorneys to perform pro bono service with a minimal annual registration fee and reduced CLE requirements under the auspices of non-profit legal aid organizations.
PA Free Legal Answers, the Pennsylvania Bar Association's newest pro bono program was cited as another great way to volunteer. Under this program individuals post legal questions, and participating lawyers answer the questions they feel able to address. This service is not a substitute for full legal representation, but it is a way every Pennsylvania lawyer can assist a client in need.
Chief Justice Todd concluded by thanking those attorneys who have already donated their time and urged those who have not yet volunteered to commit to doing so and to encourage the young lawyers who work for you to do the same, as together, we truly can make a difference.