Nominations Sought for 2023 Louis J. Goffman Awards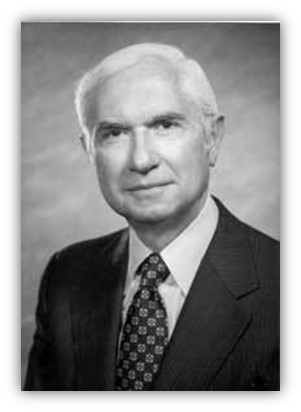 The Pennsylvania Bar Foundation is seeking nominations for th e 2023 Louis J. Goffman Awards. The Louis J. Goffman Awards program seeks to recognize and honor an individual and an organization whose commitments to pro bono have enhanced the delivery of legal services to Pennsylvania's poor or disadvantaged, making a critical difference in the lives of those in need of legal representation. The recipients' donations of time, talent and expertise serve as a model to be emulated by other legal professionals and organizations and since 1989, the Louis J. Goffman Awards have recognized and rewarded these exceptional people and organizations.
The 2023 Louis J. Goffman Awards will be presented in May during the Pennsylvania Bar Association's Annual Meeting scheduled for May 3–5, 2023, at the Sheraton Philadelphia Downtown Hotel, Philadelphia, PA. Each recipient is presented with a commemorative plaque and a monetary contribution.
Any Pennsylvania-based individual or organization involved in the provision of volunteer legal services is eligible. This includes large and small firms, corporate law departments, government attorney offices, county bar associations, law schools and other legal services entities whose members, either collectively or individually, have demonstrated excellence in one or more of the following categories over the past year:
Dedication to the development and delivery of legal services to the poor through a pro bono program;
Significant work towards the development of innovative approaches to the delivery of volunteer legal services
Active participation in a program/project that satisfied a previously unmet or underserved legal need of a particular group of Pennsylvanians.
Successful litigation of a pro bono case(s) that enhanced the delivery of other services to the poor.
Successful pursuit of legislation that significantly enhanced the provision of legal services to the poor.
Consideration will also be given to the length or intensity of service and the effort in context to the size of the organization/group.
Nominators may choose to nominate a worthy individual, organization or both. If there is more than one nominee, please submit separate nominations for each individual and/or organization submitted.
Please limit each nomination to 10-pages, including supporting materials. Please submit one copy to the Pennsylvania Bar Foundation, Goffman Awards Committee, P.O. Box 186, Harrisburg, PA 17108-0186 or send via e-mail to: info@pabarfoundation.org
The nomination deadline is April 14, 2023. No extension will be granted. The Louis J. Goffman Awards Committee of the Pennsylvania Bar Foundation will review the nominations and select the award recipient(s).
More Information and Nomination Process