MidPenn Legal Services Hosts Accesss to Justice Happy Hour - Sept. 22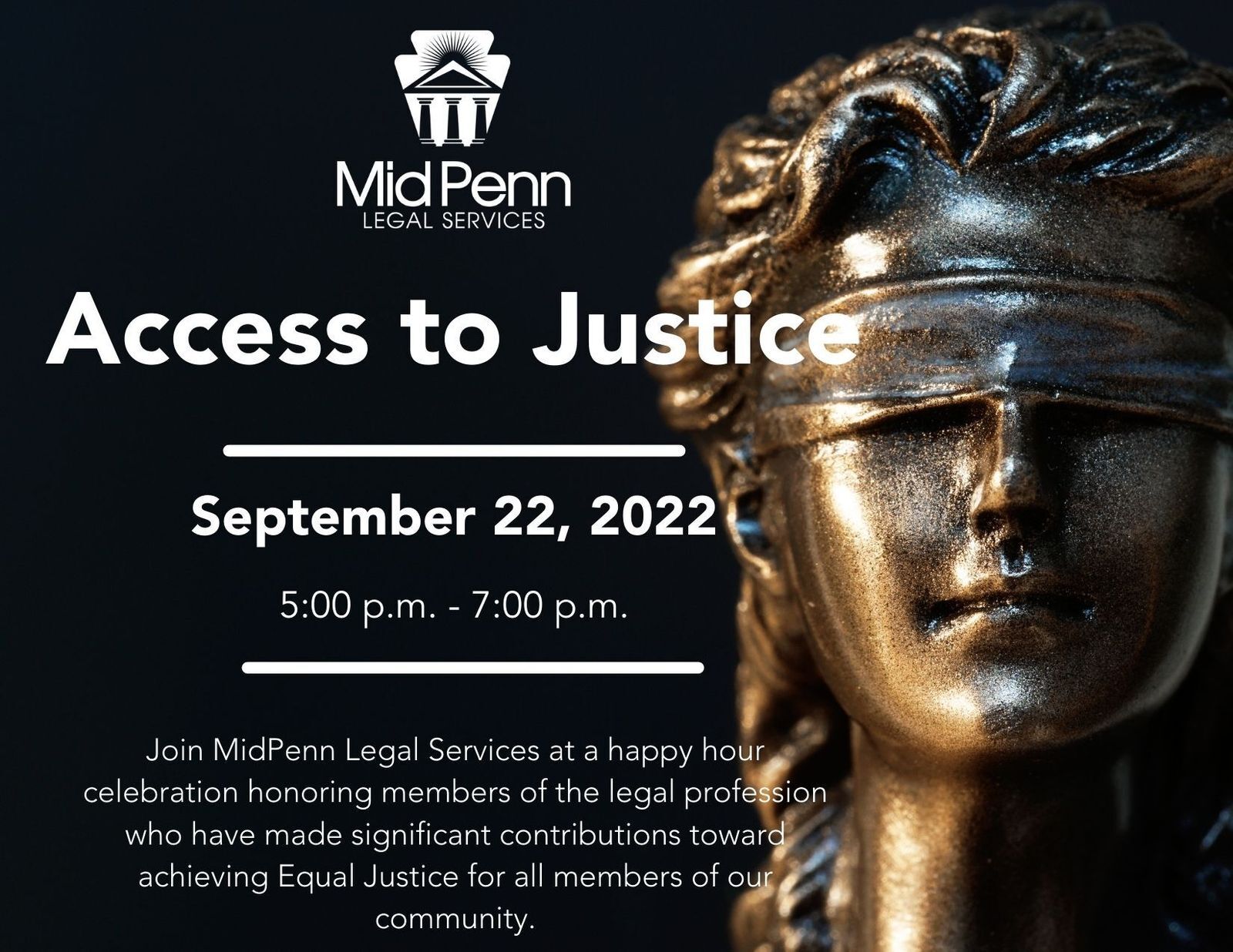 MidPenn Legal Services is hosting an Access to Justice Happy Hour event on Thursday, September 22, 2022, from 5:00 PM to 7:00 PM at the Hershey Brewery and Vineyards, 598 Schoolhouse Road, Middletown, PA, where MidPenn will honor pro bono volunteers, law firm supporters, and other volunteers who have supported MidPenn.
This event is extra special since MidPenn Legal Services will be launching its Diversity, Equity, and Inclusion Initiative under a Justice and Equity Center! As a non-profit law firm with the mission of serving marginalized and vulnerable populations, it is incumbent upon MidPenn to not only implement effective management practices, and provide high-quality legal services, but also to hold ourselves accountable to the communities we serve.
Cost to attend is $25.00 per person and includes complimentary wine glass and a chance to win a door prize.
Please join MidPenn as they recognize and celebrate local justice heroes and as they honor those who have dedicated their efforts to improving the lives of our clients and the communities where we live and work.