Pennsylvania Legal Aid Network Honors 2021 Excellence Award Recipients
3/24/2021
Pennsylvania Legal Aid Network, Inc.
Pennsylvania Legal Aid Network, Inc. (PLAN) recognized the recipients of the 2021 Pennsylvania Legal Aid Network Excellence Awards during a virtual Awards Celebration that was held on March 23, 2021. The featured speaker at the event was Supreme Court Justice David Wecht.
The PLAN Excellence Awards recognize legal aid attorneys, paralegals, support staff and friends of civil legal aid who support the clients served by the civil legal programs that comprise the Pennsylvania Legal Aid Network.
Among those receiving awards was Samuel R. Grego, Esq., Principal at Dickie McCamey, & Chilcote, P.C. in Pittsburgh and Gabriele Miller-Wagner, Administrative Assistant in the Pro Bono Department of the Pennsylvania Bar Association.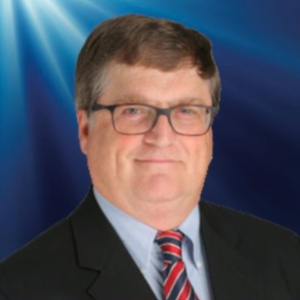 Sam Grego has been actively involved in pro bono representation for the less fortunate for the last 25 years. Over ten years ago, Sam created and led the pro bono efforts at Dickie, McCamey & Chilcote, P.C., which now administers pro bono programs through the Pro Bono Partnership and the Allegheny County Bar Foundation. He spends countless hours on behalf of Dickie, McCamey & Chilcote, P.C. as its representative on the Pro Bono Partnership, and is the coordinator and foot soldier of the Open Table Clinic, which fields all manner of legal issues.
As a result of Sam's efforts and leadership, Dickie, McCamey & Chilcote, P.C. now handles hundreds of pro bono matters every year. Most importantly, Sam inspires his colleagues and others by demonstrating the good that can be done by helping those in need.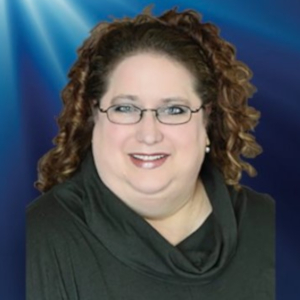 Gabriele Miller-Wagner has worked as an administrator for the Pennsylvania Bar Association (PBA) Pro Bono Legal Services Department for the past decade. Gabriele is incredibly knowledgeable about resources available for those in need and has helped thousands of Pennsylvanians access justice by providing them with information, referrals, and resources. Gabriele serves as the screener at the PBA's legal needs clinics, and she helps with the PBA's outreach projects for veterans, where she connects PBA members with Pennsylvania's military veterans to provide free legal representation. During the weekends, Gabriele volunteers with the PBA's Wills for Heroes program and manages events for local bar associations who do not have a program coordinator in that role.
Others recognized with the Excellence Award included El Comité de Apoyo a los Trabajadores Agrícolas (CATA), known in English as the Farmworkers Support Committee, a nonprofit organization founded by and providing support to migrant farmworkers; Mardi Busanus, a long-time volunteer at Legal Aid of Southeastern PA; and legal aid staff members Wesley C. Allen, Esq., Community Legal Services of Philadelphia; Robert Damewood, Esq., Regional Housing Legal Services; Erin Guay, Pennsylvania Health Law Project; Matthew S. Rich, Esq., MidPenn Legal Services; and Joan M. Tutak, Esq., Neighborhood Legal Services.
Also recognized with the Outstanding Leadership in Legal Services Award was Samuel W. Milkes, Esq., Former Executive Director, Pennsylvania Legal Aid Network, Inc. During his 19 years as Executive Director, Samuel Milkes worked tirelessly to expand access to civil legal services for low-income households. Milkes was also honored with the rechristening of the Outstanding Leadership in Legal Services Award as the Samuel W. Milkes Outstanding Leadership in Legal Services Award.
More information, including tribute videos for all of the honorees, which were displayed during the ceremony, is available on the PLAN website at https://palegalaid.net/pennsylvania-legal-aid-network-excellence-awards.