Pennsylvania Legal Aid Network Recognizes Work in Support of Pro Bono with 2017 Excellence Awards
4/5/2017
Pennsylvania Legal Aid Network, Inc.
Source: Pennsylvania
The Pennsylvania Legal Aid Network (PLAN) honored the recipients of the 2017 Pennsylvania Legal Aid Network Excellence Awards on March 28, 2017 at the annual awards dinner held at the Hilton Harrisburg.The Keynote Speaker at the event was The Honorable Josh Shapiro, Attorney General of Pennsylvania.

Fulton Financial Corporation was presented with the Outstanding Leadership in Support of Legal Services Award in recognition of the bank's long-standing support and investment in Pennsylvania IOLTA and civil legal aid as an IOLTA Platinum Leader Bank. Platinum Leader Banks exceed the PA IOLTA program requirements by paying a 1%, premium yield, on IOLTA accounts. Since 2009, Fulton Financial Corporation has contributed more than $2.4 million to the IOLTA program.
Excellence Award recipients recognized for outstanding pro bono service included Barbara Griffin of Pittsburgh, Michael D. LiPuma of Philadelphia, Jill Kelly McComsey of Bethlehem and Thomas B. Schmidt III of Harrisburg.
Barbara Griffin, Esq. is the Director of the Allegheny County Bar Foundation Pro Bono Center where she creates, manages, and supports programs that provide legal services to low-income persons facing critical legal issues. Ms. Griffin supports 36 Pro Bono Center programs and member organizations in various pro bono initiatives that tackle inequality and poverty. She works closely with Neighborhood Legal Services Association and the Pittsburgh Pro Bono Partnership to expand access to legal services which benefitted over 6,600 people last year. In addition to the amazing and tireless support she offers to the community and the legal profession, Ms. Griffin will not turn away a compelling case, often representing the client herself, when she sees an unrepresented person who has nowhere else to turn. Ms. Griffin is also currently co-chairing the Host Committee of the 2017 Equal Justice Conference which will be held in Pittsburgh this spring.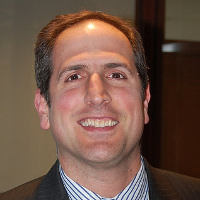 Michael D. LiPuma, Esq.served as the chair of the Boards of Community Legal Services (CLS) and Philadelphia Legal Assistance (PLA) from 2013 until February 2017 when his terms as Board Chair ended. He had served on CLS' Board since 2008 and PLA's Board since 2004. In addition to chairing both Boards and Executive Committees, Mr. LiPuma pioneered and chaired the Boards' Overlapping Board Committee, an innovation which ensures that CLS and PLA are working collaboratively together to benefit clients. He challenged the two organizations to become better than before and offered the necessary support and resources to make it happen. Throughout his board service, Mr. LiPuma has been a visionary and tireless champion of equal justice by working to improve access to legal services and ensuring a well-coordinated service delivery system to meet the legal needs of Philadelphia's client community.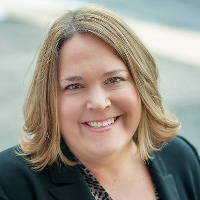 Jill Kelly McComsey, Esq. is an associate attorney at Seidel Cohen Hof & Reid, LLC in Bethlehem, PA. She is a very active volunteer fundraiser for North Penn Legal Services, where she created the Raise a Glass to Justice fundraising event in 2012 and it has become an annual event. Since its inception it has generated, as a result of Ms. McComsey's direct involvement, over $56,000 for North Penn Legal Services. As a result of Ms. McComsey's efforts, NPLS is able to leverage event proceeds with an annual bar donation from Northampton County Bar Association to fund a full time attorney position, enabling assistance to 150 clients that would be otherwise turned away. Ms. McComsey is very active in the Northampton County Bar Association, the Bar Association of Lehigh County and is an alumna of the Pennsylvania Bar Association's Bar Leadership Institute.
Thomas B. Schmidt III, Esq. is is currently of counsel with Pepper Hamilton LLP and the attorney-in-charge of the firm's Harrisburg office. He is a pro bono attorney extraordinaire, always answering the call to assist Pennsylvania Legal Aid Network programs when the need for expert legal representation arises. On several occasions he has served as counsel for PLAN programs providing excellent representation, and has consulted with both Friends of Farmworkers and the Community Justice Project lawyers on proposed litigation, as well as having advised PLAN. Inc. on legal and ethical questions.

Early in his career, Mr. Schmidt was the attorney representing several organizations advocating on behalf of farmworker rights and was key to the passage of the Pennsylvania Seasonal Farmworker Act in 1978. Even earlier, he played an active role in the civil rights movement activities in Selma, Alabama. Mr. Schmidt continues to maintain a substantial pro bono practice. In addition to his volunteerism with PLAN programs, he continues to serve as Pepper Hamilton's coordinating attorney on ACLU cases.
Others receiving Excellence Awards included legal aid staff members Pamela Lynn Dalton-Arlotti, Esq.of Neighborhood Legal Services Association; the Legal Aid of Southeastern PA Centralized Telephone Hotline Staff; Linda D. Renick of North Penn Legal Services; Patricia Shilling of MidPenn Legal Services; and Judith E. Wilson, Esq. of Northwestern Legal Services.
Video tributes were shown highlighting the accomplishments of each of the 2016 recipients of the award at the award dinner. Those video tributes and more information on the Award Winners is available on Pennsylvania Legal Aid Network, Inc. website.