Bankruptcy Attorney Prince Altee Thomas to Receive Lifetime Achievement Award at Pennsylvania Bar Association Minority Attorney Conference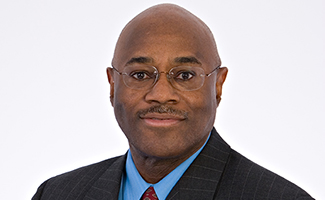 Bankruptcy attorney Prince Altee Thomas of Fox Rothschild LLP in Philadelphia will be honored with the A. Leon Higginbotham Jr. Lifetime Achievement Award during the 30th Pennsylvania Bar Association (PBA) Minority Attorney Conference "Communities Under Attack and Leadership Going Forward," Oct. 3-4 at the Pennsylvania Bar Institute CLE Conference Center in Philadelphia.
The A. Leon Higginbotham Jr. Lifetime Achievement Award recognizes the accomplishments of a lawyer or judge who has demonstrated dedication to the legal profession and the minority community through civil, community or legal service. Higginbotham, who died in 1998, was a civic leader, author, academic and federal appeals court judge who fought tirelessly against racial discrimination.
For decades, Thomas has been working to promote diversity in the legal profession within his firm, the Philadelphia area and throughout the state. As one nominator noted of Thomas: "He doesn't just talk about diversity, he lives it. He is a role model, mentor, peer and friend who has left an indelible mark on the professional and personal success of countless members of the legal community."
Thomas has a transactional and litigation bankruptcy practice at Fox Rothschild, where he co-chairs the firm's diversity committee and helped to establish the firm's LGBTQ & Allies group dedicated to creating a welcoming and inclusive workplace. He also led the creation of an in-house diversity newsletter that celebrates the achievements of the firm's diverse lawyers and was instrumental in the development of a diversity reporter role to help initiate conversations around diversity issues in each of the firm's 27 offices.
Locally, he is an executive board member of the Philadelphia Diversity Law Group, an organization dedicated to increasing diversity within the Philadelphia legal community. Thomas is a past treasurer and former executive board member of the Barristers Association of Philadelphia where he regularly volunteered for community legal clinics and mentored minority law students. He formerly chaired the Minority Outreach Committee of the Eastern District of Pennsylvania's Bankruptcy Conference.
At the state level, Thomas was among several members who helped organize the PBA Minority Bar Committee's first Diversity Summit, "Overview of Diversity in the Legal Profession: Making It Real in Pennsylvania." An active member of the committee, he served a term as its co-vice chair and then as chair. As co-chair of its Community Outreach Subcommittee, Thomas was an integral part of a statewide effort to conduct programming to minority and low-income communities about their legal rights. He is currently a member of the PBA House of Delegates, served two terms as a board member of the Pennsylvania Bar Institute and was a board member of the Pennsylvania Bar Foundation.
Thomas writes and lectures frequently about debtors' and creditors' rights issues, as well as diversity topics. He serves as a board member of and volunteers for the Consumer Bankruptcy Assistance Project, which provides bankruptcy counseling to the indigent.
In recognition of his advocacy efforts, Thomas has received numerous awards, including the Temple Black Law Students Association Professional Mentor of the Year Award in 2018, Philadelphia Bar Association Albert S. Dandridge III Diversity Award in 2016, The Legal Intelligencer's Lifetime Achievement Award in 2016, Barrister's Association of Philadelphia J. Austin Norris Award in 2015, the PBA Special Achievement Award for his work with the "You and the Law" community outreach program in 2012 and Diverse Attorney of the Year by The Legal Intelligencer in 2009.
Thomas is a member of the American Bar Association, American Bankruptcy Institute, Pennsylvania Bar Association, Philadelphia Bar Association, Barristers Association of Philadelphia and Eastern District of Pennsylvania Bankruptcy Conference.
He received a J.D. and Ed.M. from Temple University and a B.A. from Berea College in Kentucky.
The PBA Minority Attorney Conference where Thomas will be honored will feature kick-off remarks from Rutgers University, Camden Chancellor Phoebe Haddon and a keynote address from Partner Tom Kline of Kline & Specter PC. Additional speakers and panel discussions will be made during these sessions on topics to include immigration, voter suppression, ethical issues faced by minority attorneys, marijuana impacts and business development and best practices related to Batson challenges and other jury diversity issues.
For more information about the conference and the award presentation, visit https://www.pabar.org/site/Events-and-Education/Event-Info/sessionaltcd/MAC1019.
---
Founded in 1895, the Pennsylvania Bar Association strives to promote justice, professional excellence and respect for the law; improve public understanding of the legal system; facilitate access of legal services; and serve the lawyer members of the state's largest organized bar association.
Topics:
Attorneys / Legal Services