PA Bar Association Honors Arthur Read with Inaugural Civil and Equal Rights Champion Award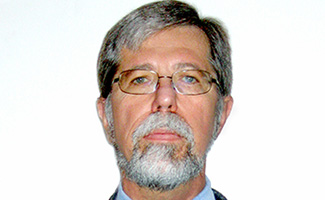 The Pennsylvania Bar Association (PBA) Civil and Equal Rights Committee presented its inaugural Civil and Equal Rights Champion Award to Philadelphia lawyer Arthur N. Read, general counsel for Justice at Work, a legal services organization representing low-wage workers in immigrant communities in Pennsylvania, during a May 16 joint reception of the PBA Civil and Equal Rights Committee, GLBT Rights Committee, Minority Bar Committee, Senior Lawyers Committee, Solo and Small Firm Practice Section and the Pennsylvania Bar Foundation, at the association's Annual Meeting in Lancaster.
The PBA Civil and Equal Rights Committee established this award to annually honor an individual who champions for civil rights for all Pennsylvanians through constitutional advocacy, legislative acts or advocacy, or individual representation and development of case law that promote and advance civil rights, civil liberties, human rights and equality at work.
Read was recognized for his lifetime devotion to advocating for workers' rights, changing the world for farmworkers, limited English speakers and the poor. Read has been an attorney for more than 42 years.
After working at a labor and civil rights law firm in New York City, he joined the Farmworkers Division of Camden Regional Legal Services in New Jersey in 1979. In 1981, Read began working for that program's Pennsylvania Farmworker Project. In 1982, Read assumed the position of general counsel of what was then called Friends of Farmworkers, later to become Justice at Work.
With nearly 37 years at Justice at Work, Read focuses on representing migrant and immigrant low-wage workers in employment, labor, housing and consumer law matters. In recent years the organization's work has expanded from representation of farmworkers to representation of low-wage immigrant workers and advocacy on behalf of limited English proficient populations.
Some key highlights of Read's many accomplishments include:
Advocating for the implementation of federal protections for immigrant and migrant workers in agricultural industries in both Pennsylvania and New Jersey under the federal Farm Labor Contractor Registration Act and its successor, the 1983 Migrant and Seasonal Agricultural Worker Protection Act. In Pennsylvania, this advocacy has had significant impact on the mushroom, tree fruit and tomato industries, as well as on thousands of seasonal "day-haul" workers in the Philadelphia area.
Undertaking successful class action litigation in the Commonwealth Court of Pennsylvania to force implementation of the 1978 Pennsylvania Seasonal Farm Labor Act in the mushroom industry and to require inspection and permitting of housing offered by employers and labor contractors in that industry.
Establishing protected rights to self-organization and bargaining at work for farmworkers in both New Jersey and Pennsylvania who are denied protections under the National Labor Relations Act. In Pennsylvania, these rights were established under the Pennsylvania Labor Relations Act for workers in Pennsylvania's mushroom industry.
Fighting discrimination against Latino workers in housing in southern Chester County, including complaints through the federal Department of Housing and Urban Development.
Working for implementation by the Pennsylvania Department of Labor and Industry of effective job training services on behalf of laid off Spanish-speaking mushroom workers in Berks County after winning federal Job Training and Readjustment Benefits for those workers following the closing of a major mushroom operation in that area.
For the past 20 years, Read has undertaken litigation and advocacy at both a local and national level in relationship to industries utilizing temporary foreign worker programs. This has included litigation against the U.S. Department of Labor under the Administrative Procedure Act (APA) to force implementation of procedures to protect workers' rights under the H-2B temporary non-agricultural worker program.
In 2000, Read joined the Litigants with Limited English Proficiency Workgroup of the Pennsylvania Supreme Court Committee on Racial and Gender Bias where he helped draft the committee's recommendations on Litigants with Limited English Proficiency. Read led efforts within the PBA and Philadelphia Bar Association for implementation of those recommendations.
In May 2004, Read testified before the Judiciary Committee of the Pennsylvania Senate on behalf of the Campaign for Litigants' Equal Participation in support of an Interpreter Certification Law for judicial and administrative proceedings. With support from both the PBA and Philadelphia Bar Association, the Pennsylvania Interpreter Certification Law was adopted as Act No. 172 of 2006.
Read has continued to advocate with the Administrative Office of Pennsylvania Courts and state administrative agencies for effective procedures for limited English proficient litigants. Read worked with delegates to the American Bar Association (ABA) to support adoption of the ABA Standing Committee on Legal Aid and Indigent Defendants (SCLAID) "ABA Standards for Language Access in Courts" in February 2012.
A frequent author and lecturer, Read has written and presented on such topics as worker protections in immigration reform, foreign temporary worker programs and their impact on the U.S. workforce and immigration policy, and representing litigants with limited English proficiency. He has regularly presented at biannual conferences for advocates for migrant and seasonal farmworkers sponsored by the National Legal Aid and Defender Association.
In 2008, Read's work was recognized with a PBA President's Award. Read also received a Special Achievement Award in 2007 for development of a PBA Unauthorized Practice of Law Committee formal opinion about non-lawyers who engage in the unauthorized practice of immigration law. In addition, Read received the Morris Dees Justice Award presented by the University of Alabama and Skadden, Arps, Slate, Meagher & Flom LLP in 2007 and the Pennsylvania Legal Services Striving Toward Excellence Award in 1993.
Read has been a member of the PBA House of Delegates since 2006 and active in the PBA Civil and Equal Rights Committee since 2003, including serving as a co-chair of the committee. Since 2004, Read has presented or supported more than 20 resolutions from the Civil and Equal Rights Committee to the PBA House of Delegates. In 2008, Read was asked to co-chair a PBA Education Funding Ad Hoc Committee that successfully won approval as a PBA resolution. Read also belongs to the Philadelphia Bar Association and the National Lawyers Guild, where he has served on its Labor and Employment Committee for more 40 years.
Read received a B.A. from the University of Pennsylvania in 1972 and a J.D. from New York University School of Law in 1976.