Legal Basics: Medicare Parts A, B, and C (Virtual Event)
2:00 PM - 3:00 PM
Eastern Time (US & Canada)
By: National Center on Law & Elder Rights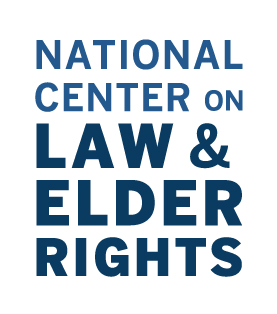 The National Center on Law & Elder Rights is presenting a free webinar entitled Legal Basics: Medicare Parts A, B, and C on November 29, 2023 from 2:00 PM-3:00 PM Eastern.
Medicare is the federal health insurance program for older adults and people with disabilities, and is overwhelmingly popular with the 65 million older adults and people with disabilities who use it for health insurance coverage. Yet, Medicare's different components can be complex, so it is essential for legal services and aging network professionals working with older adults to understand how the program works.
In this webinar, presenters will provide a basic training on Medicare Parts A, B, and C, and provide attendees with a foundational understanding in Medicare eligibility, coverage, and payment rules.
Legal assistance, elder rights, and aging and disability services professionals looking to understand the basic principles of Medicare are encouraged to attend.
Presenters:
Amber Christ, Managing Director, Justice in Aging
Rachel Gershon, Senior Attorney, Justice in Aging
Capacity for this session is limited to 3,000 participants, and all participants will have the option of accessing audio through the computer or by phone. Closed captioning will be available. Please be sure to log onto the webinar a few minutes early in order to secure your place for the live presentation on Zoom.
If you would like to request ASL interpretation or have other accessibility related questions, please email ncler@acl.hhs.gov at least one week in advance.
Contact:

National Center on Law & Elder Rights