Legal Basics: Supplemental Nutrition Assistance Program (SNAP) (Virtual Event)
2:00 PM - 3:00 PM
Eastern Time (US & Canada)
By: National Center on Law and Elder Rights
Topics:
Food Programs
Senior Citizens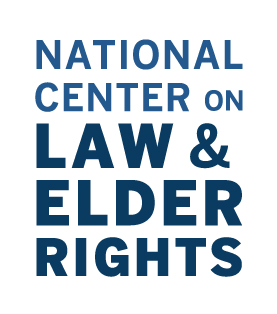 The National Center on Law and Elder Rights is hosting a free webinar entitled Legal Basics: Supplemental Nutrition Assistance Program (SNAP) on January 31, 2023 from 2:00 PM-3:00 PM Eastern.
The Supplemental Nutrition Assistance Program (SNAP, formerly the Food Stamp Program) is our nation's most effective and widest-reaching anti-hunger program, providing participants with a monthly benefit to purchase food and reducing overall food insecurity by as much as 30%. Older adults who participate in SNAP receive on average $104 per month to help put food on the table. But more than half of older adults who qualify to receive SNAP are missing out on benefits—an estimated 5 million people in all.
This training will explain the SNAP benefit with a focus on how it serves older adults, how to help clients access the program and receive the maximum benefit amount, and tips and strategies for overcoming access barriers.
Participants in this free webcast will be able to:
Understand who the SNAP program serves;
Understand recent changes and the impact of the COVID-19 pandemic on SNAP eligibility and benefits;
Identify barriers to enrollment that seniors face and ways to overcome those barriers;
Outline the process to determine SNAP eligibility; and
Identify common problems that may require an appeal.
Presenters:
Brandy Bauer, National Council on Aging
Trinh Phan, Justice in Aging
Capacity for this session is limited to 3,000 participants, and all participants will have the option of accessing audio through the computer or by phone. Closed captioning will be available.
Contact:

National Center on Law and Elder Rights