Identifying and Addressing Undue Influence in Elder Abuse Cases (Free Webcast)
1:30 PM - 2:30 PM
Eastern Time (US & Canada)
By: National Center on Law & Elder Rights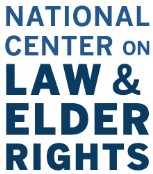 The National Center on Law & Elder Rights is presenting a free webcast entitled Identifying and Addressing Undue Influence in Elder Abuse Cases on june 29, 2022 from 1:30 PM-2:30 PM Eastern.
Financial exploitation has been identified as one of the most prevalent forms of elder abuse. Often, financial exploitation cases involve undue influence. Undue influence occurs when a third party uses their role and power to exploit someone and deceptively gain control over the decision making of that person. Undue influence can affect anyone, even those with decision-making capacity, but often it impacts people with cognitive impairments or those who are isolated.
In this training, participants will gain an understanding of:
What undue influence is and who may be most at risk;
Indicia or red-flags that might alert advocates to the existence of undue influence;
Action steps and options when undue influence may be present; and
Proactive measures that advocates can share with older adults to help them avoid undue influence.
Presenters:
David Godfrey, J.D., ABA Commission on Law and Aging
Sandra D. Glazier, Esq., Special Advisor to the ABA Commission on Law and Aging and Equity Shareholder of Lipson Neilson P.C.
Contact:

National Center on Law & Elder Rights