Unwinding the Public Health Emergency: Strategies for Advocates to Protect Beneficiaries (Free Webcast)
2:00 PM - 3:00 PM
Eastern Time (US & Canada)
By: National Center on Law & Elder Rights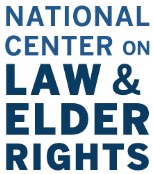 The National Center on Law & Elder Rights is presenting a free webcast entitled Unwinding the Public Health Emergency: Strategies for Advocates to Protect Beneficiaries on May 19, 2022 from 2:00 PM-3:00 PM Eastern.
The Public Health Emergency (PHE) declaration in 2020 in response to the COVID-19 pandemic enabled thousands of older adults and people with disabilities to gain crucial Medicaid services without disruptive or extraneous administrative burden. The unwinding of the PHE would remove many of the flexibilities beneficiaries have relied on and reinstitute the regular redetermination process that states use to determine financial eligibility. The re-determination process can cause confusion for beneficiaries, providers, and caseworkers and millions of redeterminations are expected during the unwinding.
This training will review the anticipated challenges of the unwinding of the PHE and provide advocates with tools and strategies to support Medicaid beneficiaries during this process.
Presenters:
Gelila Selassie, Staff Attorney, Justice in Aging
Bethany Lilly, Senior Director of Income Policy, The ARC
Contact:

National Center on Law & Elder Rights