Welcome to PAProbono.net
This site contains resources for probono and legal aid advocates, law professionals, and law students to assist in your representation of low income or disadvantaged clients. Please join our community.
PAProbono.net is an online legal community that provides information and resources for pro bono attorneys, legal aid attorneys, public defenders, and other legal advocates interested in increasing access to justice.
The Pennsylvania Civil Law Practice Area contains information and resources relating to the non-criminal practice of law in Pennsylvania, including family law.
To access or contribute resources, you must be an approved member of the practice area. You can Join the Pennsylvania Civil Law Practice Area by clicking here.
The National Practice Areas listed to the left are practice areas moderated by national experts in those areas. To join a National Practice Area, select the one you are interested in from the list to visit to that area's homepage. On the selected National Practice Area's homepage select "Join this Area" to apply for membership to the practice area.
PAProbono.net is powered by Pro Bono Net.
Click here to view a video about The Power of Pro Bono Net.
___________________
Over the past seven years the ABA's Standing Committee on Pro Bono and Public Service has succeeded in creating an annual national spotlight on pro bono with its National Celebration of Pro Bono.

The annual Celebration is a coordinated national effort to meet the ever-growing needs of this country's most vulnerable citizens by encouraging and supporting local efforts to expand the delivery of pro bono legal services, and by showcasing the great difference that pro bono lawyers make to the nation, its system of justice, its communities and, most of all, to the clients they serve.

Although national in breadth, the Celebration provides an opportunity for local legal associations across the country to take the next step in their efforts to provide high quality legal services to those living on the social margins.

The 2015 National Celebration of Pro Bono will take place on October 25-31, 2015. Click the image above to hear American Bar Association President Paulette Brown discuss the significance of the National Celebration of Pro Bono and announce a new initiative taking place during the National Celebration of Pro Bono in 2015, And Justice For All, an ABA Day of Service.

Throughout the week the ABA will be making special efforts to recognize the valuable pro bono contributions made by lawyers across the country through a little friendly competition and a social media blitz using the hashtag #ABADayofService. All organizational participants will be recognized on an honor roll list with special recognition provided to outstanding contribution of qualifying activities within each category of competitors.

Please visit the Resources section of the National Celebration of Pro Bono website for great organizing ideas and tools. Free consultation services are also available to facilitate your planning. Contact the ABA's Center for Pro Bono staff: celebrateprobono@americanbar.org.

The National Celebration website also features JUST Stories, a video quilt of stories that significantly impacted the lives of public interest and pro bono advocates and their clients. Your own advocacy story has the potential to inspire and connect others to the essential work of providing legal assistance to those living on the social margins. Contribute your experience and tell how you changed your client's story, and made it a JUST story.

One story was offered by Chief Justice Ronald D. Castille of the Pennsylvania Supreme Court. CLICK HERE to view this story and more JUST Stories from Pennsylvania.

For more information on the celebration, visit www.CelebrateProBono.org.
___________________
Attorney Michael Lee, Merck & Co. and Judge Alan Hertzberg Honored for Work in Support of Pro Bono
The Pennsylvania Legal Aid Network (PLAN) honored the recipients of the 2015 Pennsylvania Legal Aid Network Excellence Awards on March 23, 2015 at the annual awards dinner held at the Hilton Harrisburg. Among those honored were Philadelphia Attorney Michael Lee, the Merck & Co. Pro Bono Program and Allegheny County Judge Alan D. Hertzberg for their efforts in supporting and providing pro bono assistance to indigent clients.

Michael Lee, Esq.
is the owner of a community-action-oriented law firm specializing in criminal defense, criminal records, forfeiture proceedings, dispute resolution and non-profit corporation formation and advising. He is also co-founder of Philadelphia Lawyers for Social Equity.
Attorney Lee leads a citywide Criminal Records Expungement Project which holds monthly free clinics around Philadelphia that has helped many Philadelphians get incorrect or outdated information removed from their arrest records.

The
Merck & Co., Inc., Pro Bono Program
, represented by Kenneth C. Frazier Esq., Chairman of the Board, President & Chief Executive Officer and Bruce N. Kuhlik, Esq., Executive Vice President & General Counsel, has championed pro bono service to the poor and empowered Merck's attorneys to meet their professional obligation to ensure access to justice through pro bono representation of the poor and disadvantaged.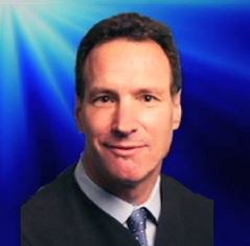 The
Honorable Alan Hertzberg
has been a consistent supporter of pro bono legal services to the indigent since his arrival on the Allegheny County Court of Common Pleas in 2005. Judge Hertzberg sits on the administrative board of the Pittsburgh Pro Bono Partnership, assisting in the creation, implementation and capacity building of various pro bono projects that contribute to the success of legal services programs, bringing the judicial perspective to the legal problems of low-income individuals and families.
In the past Judge Hertzberg, while serving in the Family Division of his Court, was instrumental to the success of two Signature Projects of the Partnership: the Guardian Ad Litem Project and the Custody Conciliation Pro Bono Project.
The PLAN Excellence Awards are presented each year to individuals, groups, and/or organizations that have established excellence and diligence improving the availability and quality of civil legal services for low income people and victims of domestic violence in Pennsylvania.
Others receiving Excellence Awards this year include legal aid staff members,
Deborah L. Freedman, Esq.
of Community Legal Services of Philadelphia;
Sharon Goldsmith
of Neighborhood Legal Servics Association;
Jennifer L. Heverly, Esq.
of North Penn Legal Services;
Diana Ingersoll, Esq.
of MidPenn Legal Services; and
Jonathan Pyle, Esq.
of Philadelphia Legal Assistance.
Additional award winners from organizations outside the legal aid community included The
Executive Committee of the Coalition for Affordable Utility Service and Energy Efficiency in Pennsylvania (CAUSE-PA)
, Carl W. Bailey, Linda A. Bergman, Carol Collington, Minta Livengood and Dorthy Young; and
Lawrence A. Swanson
, Executive Director of ACTION Housing in Pittsburgh.
Video tributes were shown highlighting the accomplishments of each of the 2015 recipients of the award at the award dinner.Those video tributes and
more information on the Award Winners
is available on
Pennsylvania Legal Aid Network, inc. website
.
___________________

Participating Organizations:
Pennsylvania Legal Aid Network
Pennsylvania Bar Association
Legal Services to the Public Committee of the Pennsylvania Bar Association
Pro Bono Center of the Allegheny County Bar Foundation
Philadelphia VIP Pro Bono Legal Services
Philadelphia Bar Association
Dauphin County Bar Association Pro Bono Program
Erie County Bar Association Legal Aid Volunteer Attorneys (LAVA) Program
Lackawanna Pro Bono, Inc. (Video Profile)
Pennsylvania IOLTA Board

Chief Justice Saylor Reminds Lawyers of Need to Provide Public Service
Chief Justice Thomas G. Saylor has asked lawyers to support the Commonwealth's civil legal aid programs by providing pro bono service through direct representation and financial contributions.

In a letter to Pennsylvania's approximately 70,000 registered lawyers, the chief justice also thanked attorneys for their support of legal aid programs as a component of their annual attorney registration fees. The letter is being widely distributed to the legal community by the courts and the Pennsylvania Bar Association.

The Chief Justice's letter recognizes that every Pennsylvanian deserves their day in court, even if the ability to pay for counsel is limited. The letter states that The Pennsylvania Supreme Court supports civil legal aid in a variety of ways, from funding a loan forgiveness program for legal services practitioners to honoring the work of pro bono volunteers.

The Chief stressed that it is the volunteer efforts of Pennsylvania lawyers - whether through directly representing clients or providing additional financial support - which most greatly impact those in need.

Attorneys were also encouraged to visit the website at www.PaLawHelp.org and to register with the online legal community at www.PAProbono.net to encounter a wide range of available opportunities for pro bono service. Attorneys were also asked to consider taking advantage of pro bono videos which will soon be offered by the Pennsylvania Bar Institute, accompanied by free continuing legal education credits.

---
Looking for someplace to volunteer?
Seach for the right organization in the
Pennsylvania Pro Bono
Opportunities Guide
News Updates from PAProbono.net